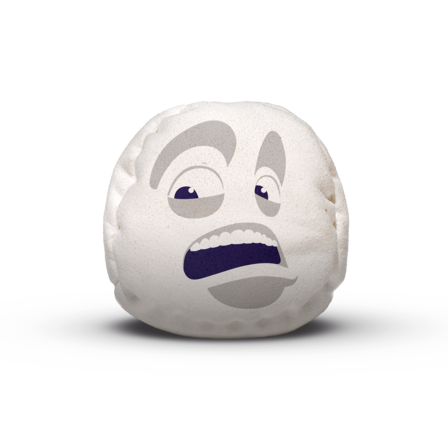 Foot Bag Kick Me Hard
Our TASSEN Foot Bag "Kick Me Hard" is our new little arrival for the Football World Cup for all the fast-footed kickers out there. With its funny face and compact form factor, the Foot Bag will be your companion throughout the entire tournament, perfect for a friendly "kick" session with your friends to loosen up those legs during half time.
Shipping will be done approx. 1st of June.
This special Foot Bag comes with the  "Kick Me Hard" design and is exclusively available in our online store.
Diameter approx.: 5,5 cm 
Weight approx.: 30 gr