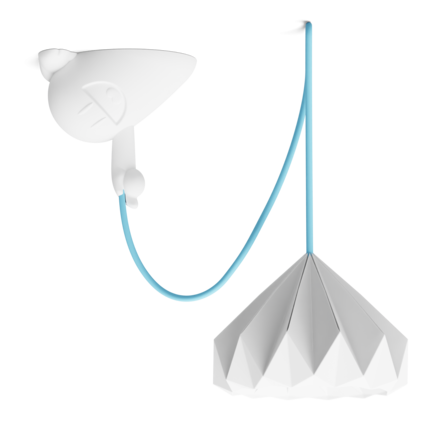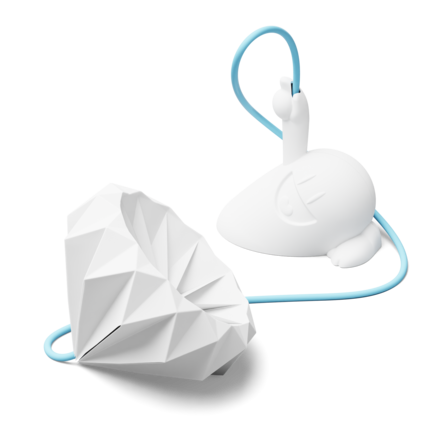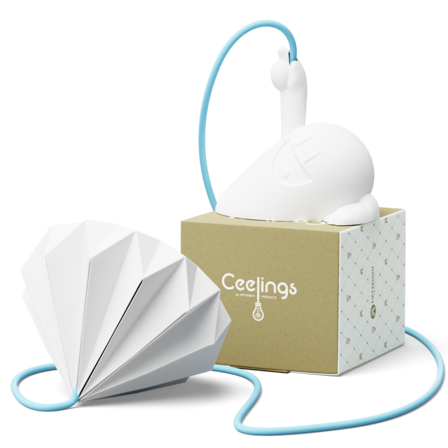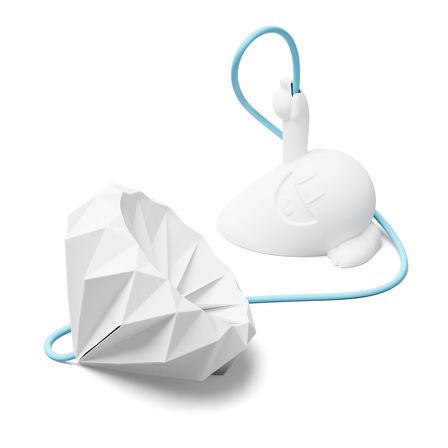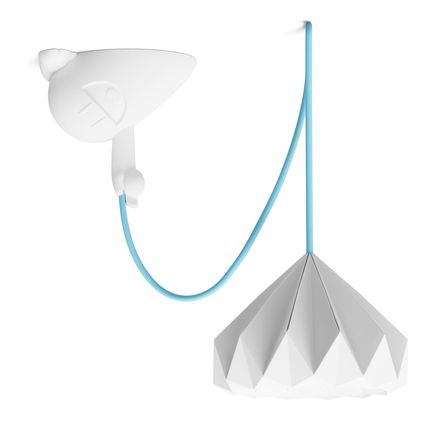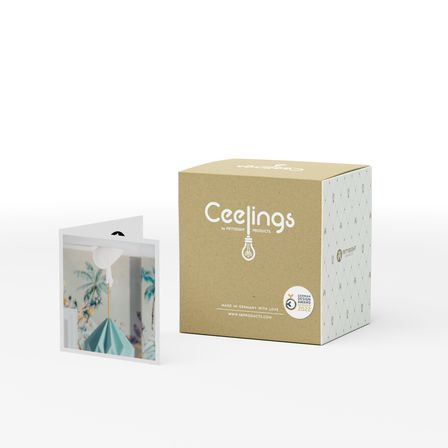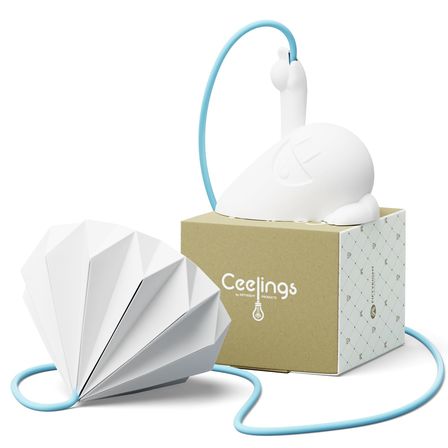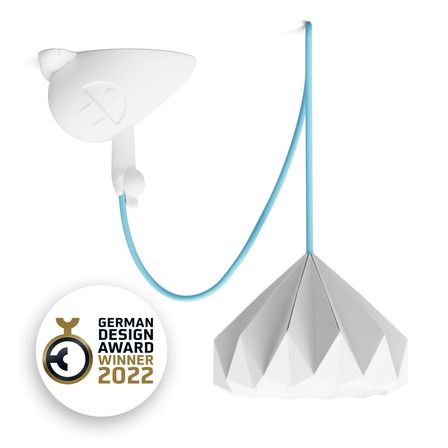 Origami Happy Hermann Set
If you are interested, please contact hello@58products.com.

Product is not in stock, but we would be happy to order it for you!

1x Happy Hermann, 1x Chestnut lampshade made of paper and 1x 3m long, fabric-coated, pastel blue cable

Our two CEELINGS products, The Handful of Light and Happy Hermann, have been recognized with the German Design Award 2022 in the Category 'Excellent Product Design – Lighting'.
With our HAPPY HERMANN, your ceilings receive an instant style upgrade for a welcoming, tasteful mood. And with the origami lampshade crafted from FSC-certified paper by Studio Snowpuppe, the good times shine even brighter.
That's why we have decided to combine our award-winning CEELINGS with one of the coolest designer lamps on the market as a complete set. We're collaborating with Dutch designer label Studio Snowpuppe, founded by architect Nellianna van den Baard and industrial designer Kenneth Veenenbos. Much like us, they want to make people happier and the world a prettier place. That makes us such a great match.
Installing our CEELINGS is a breeze, just follow our snazzy how-to video!
Happy Hermann:
Weight: 165 g / 0.36 lbs
Height: 15,5 cm / 6.1 inch
Width: 16 cm / 6.3 inch
Depth: 12 cm / 4.7 inch
Chestnut lampshade:
Height: 18 cm / 7 inch
Diameter: 28 cm / 11 inch
The following accessories are included: 3x Screws, 3x Anchors, 1x Terminal Strip, Installation Guide, 1x lampshade, 1x lamp holder made of porcelain, 1x 3m long, fabric-coated, pastel blue cable
Does not contain a bulb.
The manufacturer recommends LED lamps type E27.
CEELINGS: 100% Made in Germany, from Frankfurt with Love!
This set consists of: