Artist Profile: Dennis Nussbaum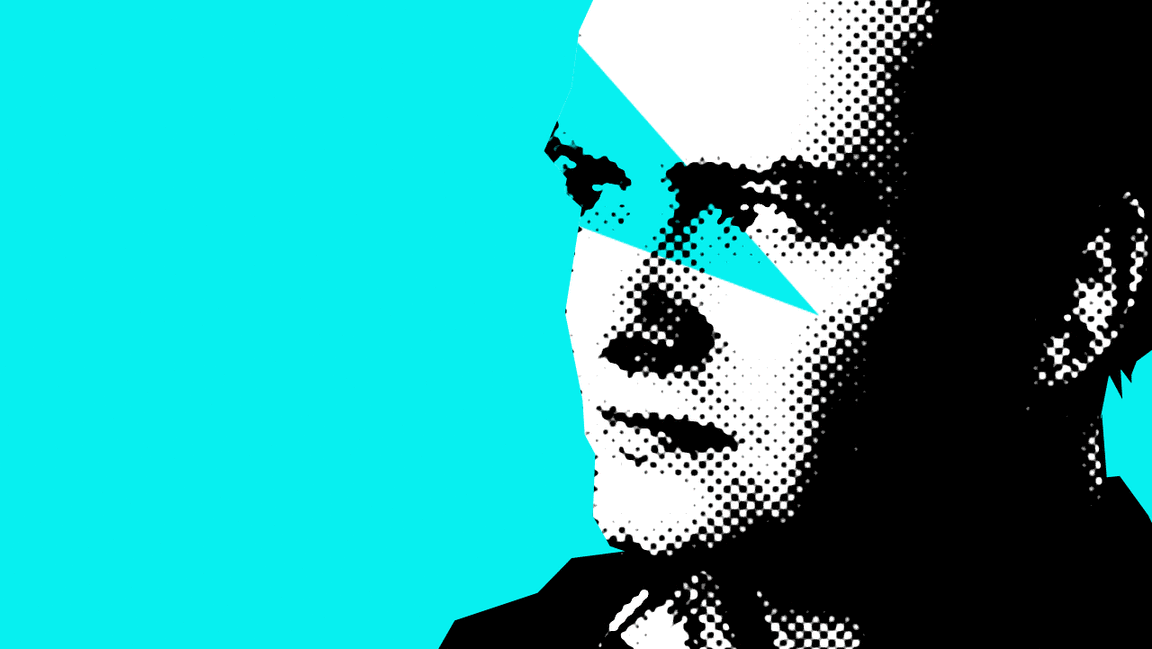 Dennis Nussbaum follows a pretty relaxed process for putting his characters on paper. He usually jots them down in one single take; in rich, marvelously controlled lines. Here are his views on art, life and settling down in our interview.
58A: Hey Dennis, what puts you in such a great mood today? ;-)
Dennis Nussbaum: Today I became privy to some pretty important things I had not seen from that perspective before.
58A: You have earned your official degree in communication design. How come you felt the need to attend school despite your drawing skills?
Dennis Nussbaum: Initially, I was naive enough to believe that studying at the technical college in Wiesbaden would allow me to produce my 90-minute cartoon movie. But I also went to get a decent education and broaden my creative horizons. In hindsight I would also say, it was to meet Flo – who was my homie from day one – and to spend some of the best years and launching the commercial art double team "2838."
58A: Until recently, you were working at a renowned studio in Berlin,
"SIXMOREVODKA." But despite Berlin's reputation and vivid creative scene, you decided to return to Koblenz. What's the personal connection?
Dennis Nussbaum: Marko Djurdjevic, who also hails from Koblenz, is a long-time friend of mine. We went to 8th grade together and although he has since been around the world working in all these different places and we weren't able to see each other that much, we kept in touch throughout all these years. When he called and asked if I could see myself working in the same office with him in Berlin for half a year, I didn't hesitate and moved up there with my girlfriend. I'm really grateful to Marko for allowing me to have that experience, since I was able to meet all these wonderful people and work with them on such a high professional level. And half a year later I decided to head back to Koblenz. If I was still 20 years old I would probably styed in Berlin for a couple more years, but Koblenz is just my home base, these are my roots. It's more quiet and manageable here and better suited towards my plans for the near future and most importantly, my family is close by – which is the most important thing to me.
58A: That sounds like you put an emphasis on traditional values. So, do you prefer drawing on a computer or on paper?
Dennis Nussbaum: I prefer drawing on paper! Because of my work in front of a computer I'm confronted with virtual things all day that are not tangible, so for me the classic original piece is still more valuable to me than a print – it's something unique that cannot be replicated. Despite all the technological capabilities nowadays I have remained a junkie for analog drawing. It's almost nostalgic. My pencil is my best friend and even on my computer you'll catch me still working with Freehand even today. I mean, I don't have a disgust towards working digitally and use all the capabilities it opens up to me. But whenever the job allows for it, I try to blend both media as much as possible.
58A: You also like to team up with other artists when you're painting on walls. Who joined in on your latest one – or is that a secret?
Dennis Nussbaum: Over the past few years, graffiti has slowed down for me a bit and turned into more of a family thing. It had to take a step back because of my freelance work. That's why appreciate a mellow meeting on a summer's day on which we'll barbecue, listen to music, exchange ideas and also plan and execute a wall image together even more today. I painted my latest wall, after a short break, with Tome. Otherwise I'm rolling with 28, Iron Monkey, Hera and ECB.
58A: You're in the process of starting a label named O.P.M.. What's the story behind that?
Dennis Nussbaum: That's right, a little while ago I started OPM together with my brothers Tome and Lune. OPM [opium], is an acronym for: "originalpeoplesmind." It's about being addicted to what we love and live: Music, art, skateboarding, lifestyle... We try to bring all these things together with our label. Our roots are definitely in street culture, but it's supposed to be a high quality label for older generations. It's for all the original people out there who go out and move something every single day while never resting. www.opmind.com
58A: Lunch options! If you had to choose between beet carpaccio with feta cheese and arugula or rotisserie chicken – what would it be?
Dennis Nussbaum: The chicken no doubt!
58A: Let's leave aside the "consume less, live more" ethos for a minute. What will be your next major purchase? Got your eyes on something?
Dennis Nussbaum: I'm going to need an electronic drum set with headphones pretty soon, otherwise my office neighbors at the agency are going to kill me!
58A: What are some things left on your bucket list?
Dennis Nussbaum: Living as an independent artist at age 70 in a commune surrounded by bare naked ladies and recording all the action on canvas.