TASSEN trade shows: Maison & Objet 2013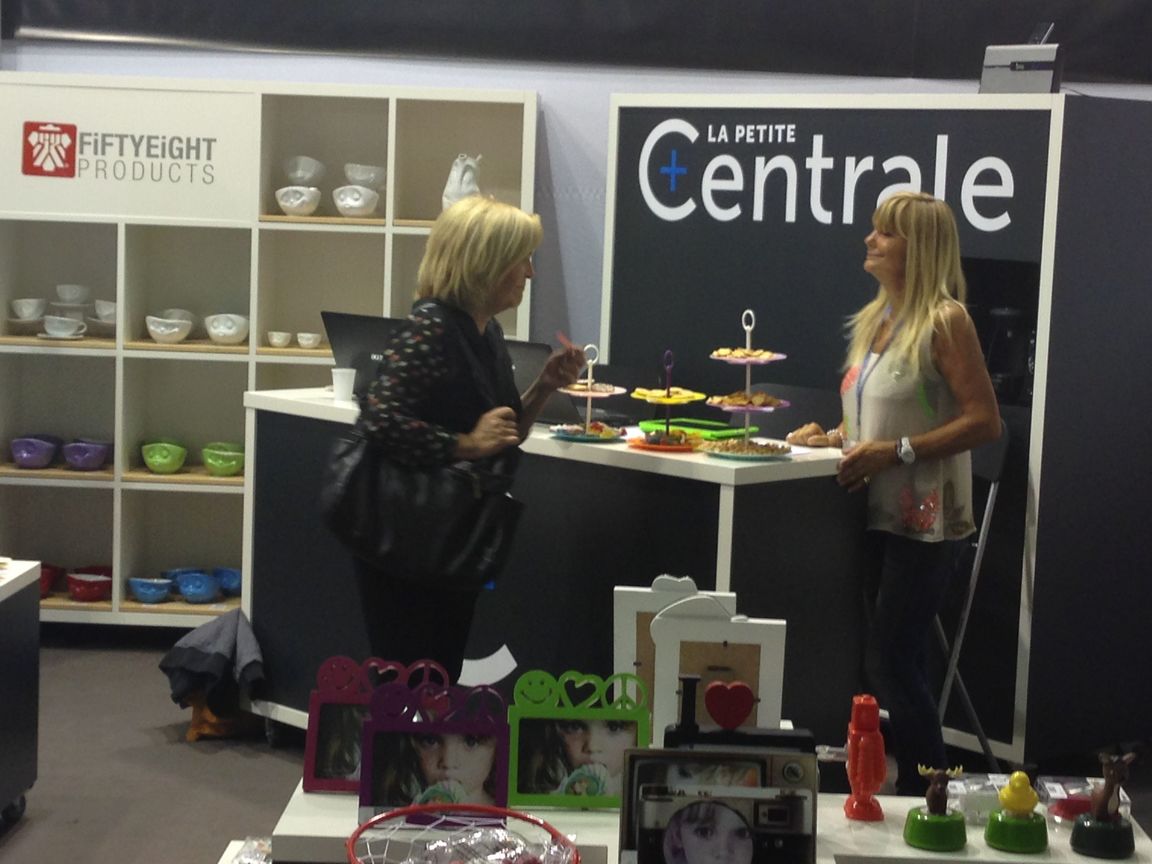 Let's take a quick trip to Paris to visit our French distributors La Petite Centrale at their cool booth at Maison et Objet trade show in 2013. Et voilà::::
Every Spring and Fall, our French distribution partner La Petite Centrale displays our products at Maison et Objet trade show in Paris. We popped over for a quick visit for the 2013 edition of the show. Next to specialty fairs in Frankfurt and Birmingham, M&O ranges amongst the top three shows for consumer goods in Europe and we are especially glad to be presented here. And it also gives us a nice excuse for a quick trip to Paris, a place that is always worth a visit.
For this year's show, La Petite Centrale had completely redesigned their trade show booth and created an outstandingly well-done presentation for our TASSEN products!
As a novelty for French customers, we brought our new 500ml bowls with interior coloring, which we had premiered earlier at Tendence trade show in Frankfurt. The French said, "Très bien" and gave our collection the big thumbs up. And despite the challenging situation in French retail, our TASSEN products continue to deliver an increasingly strong performance. Which we also find "Très bien" and would like to say:
Merci à Philippe, Henric et au team de La Petite Centrale!