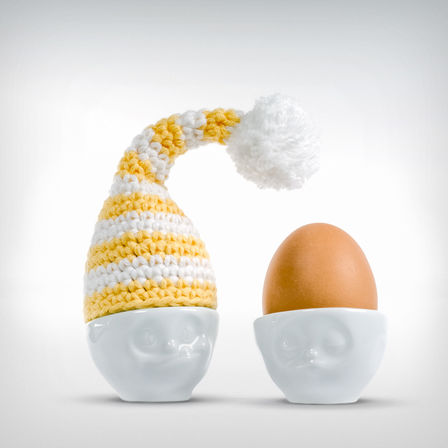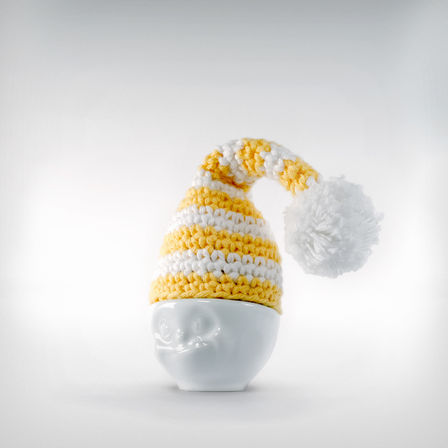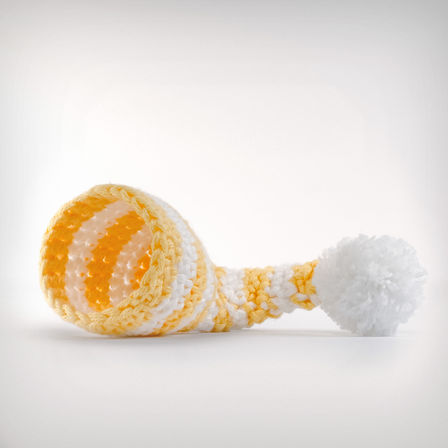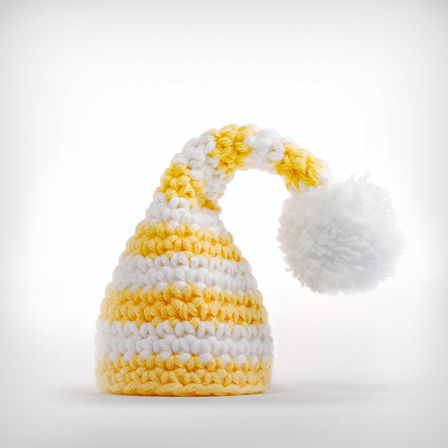 Good Night Cap Egg cup hat apricot/white
Our funny Good Night Cap Egg cup hat in apricot/white
Wake up, sleepy heads! The Night Caps for our Egg Cups start your day on a high note. They keep freshly boiled eggs nice and warm and look super cute with their fluffy pompons.
Featuring fashionable horizontal stripe patterns in assorted colors, our knit Egg Hats are made from soft cotton.
As their perfect counterpart, the Egg Hats pair up with our quirky TASSEN Egg Cups, crafted from quality porcelain with funny faces.
Crocheted Egg Cup Hat
Hand-made from "myboshi"-wool.
Hand-crocheted in Germany.
Exclusive! This article is only available in our online store.