ALMOST TOO DELICIOUS TO BE TRUE.

We've dreamed about this cookbook for years. Our goal was to bring 12 months of joy to the table. For every man, woman and child. We're so proud to have brought this beautiful book into the world!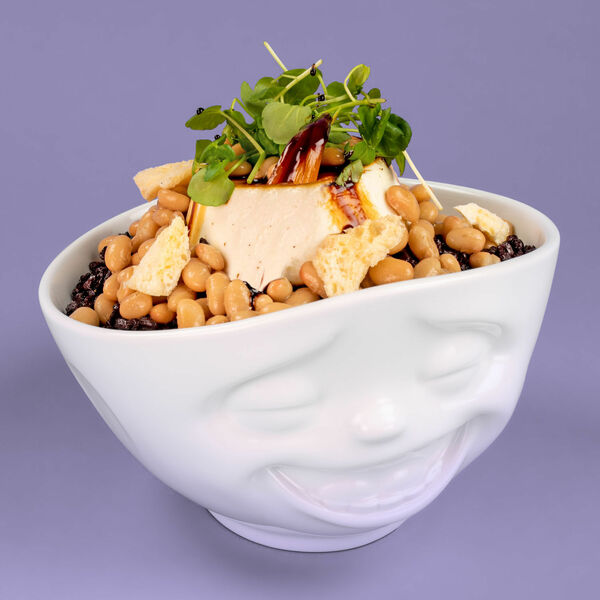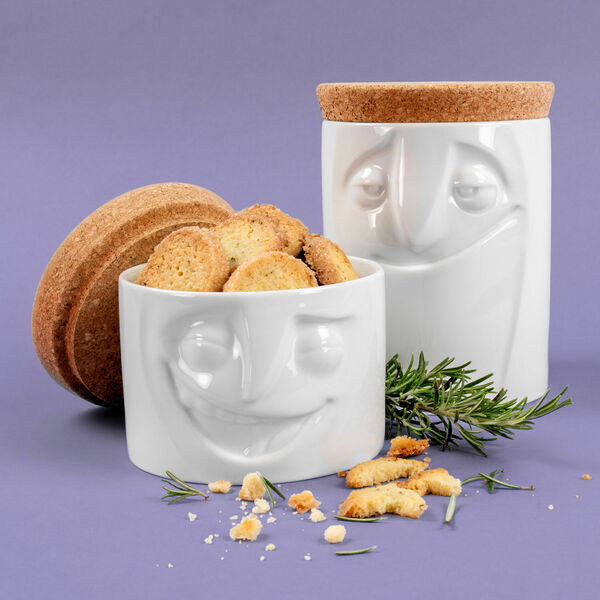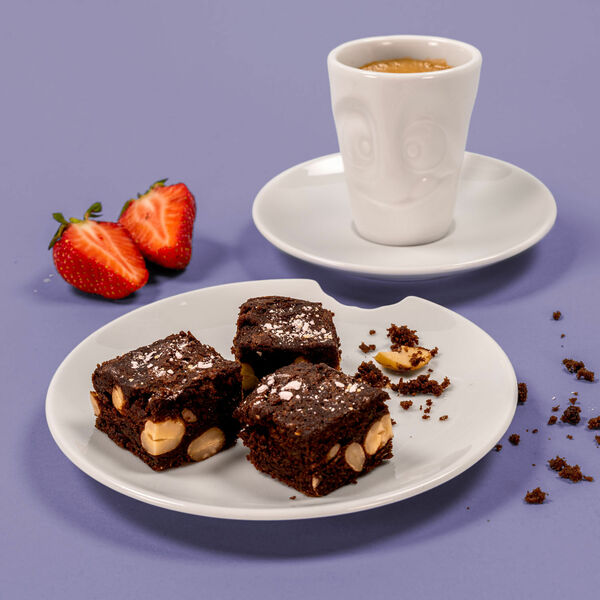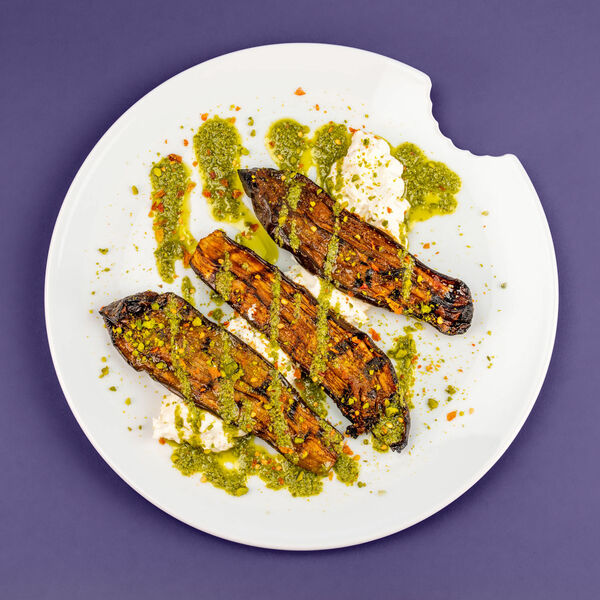 'If food isn't good,

I just won't eat it. I rather eat nothing.'

Siham Morick, Managing Partner FIFTYEIGHT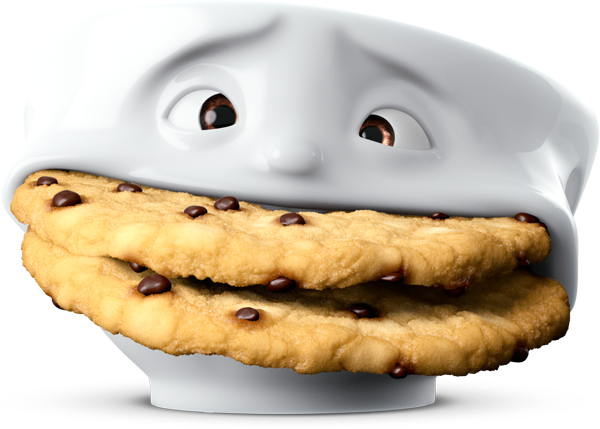 We tried all of the recipes as a team, and even our cups can't get enough!
IMPRESS WITH VEGETARIAN FOOD?
Not everyone can. But why not? Carina Zimmermann, Martino Stirn, Amadeus Kompenhans and Timo Vieth took to the kitchen and worked hard to create vegetarian dishes that are a real taste explosion for every palate.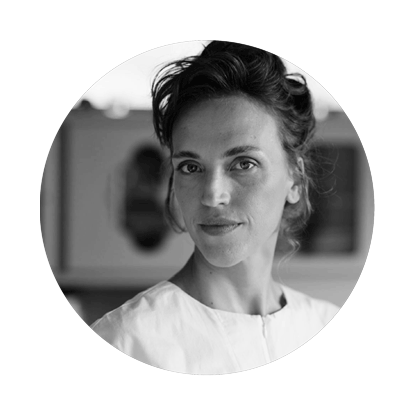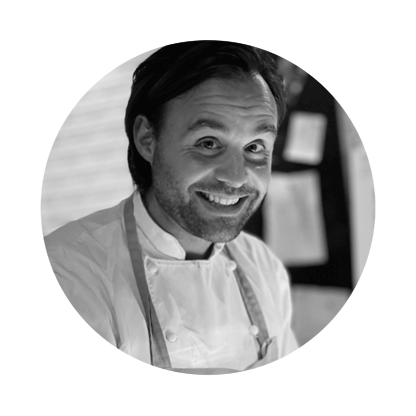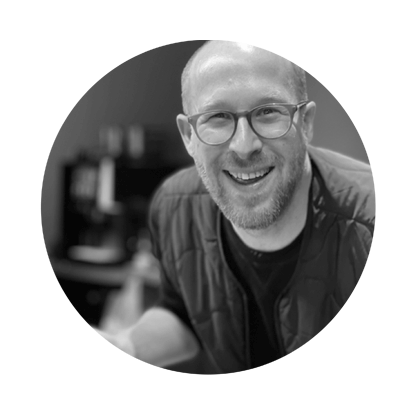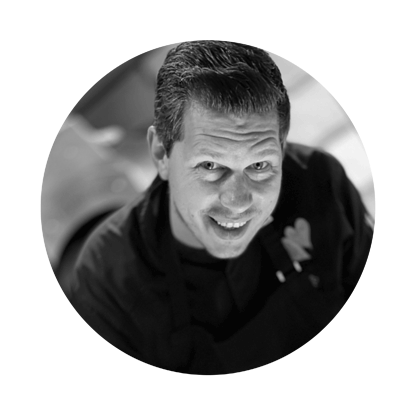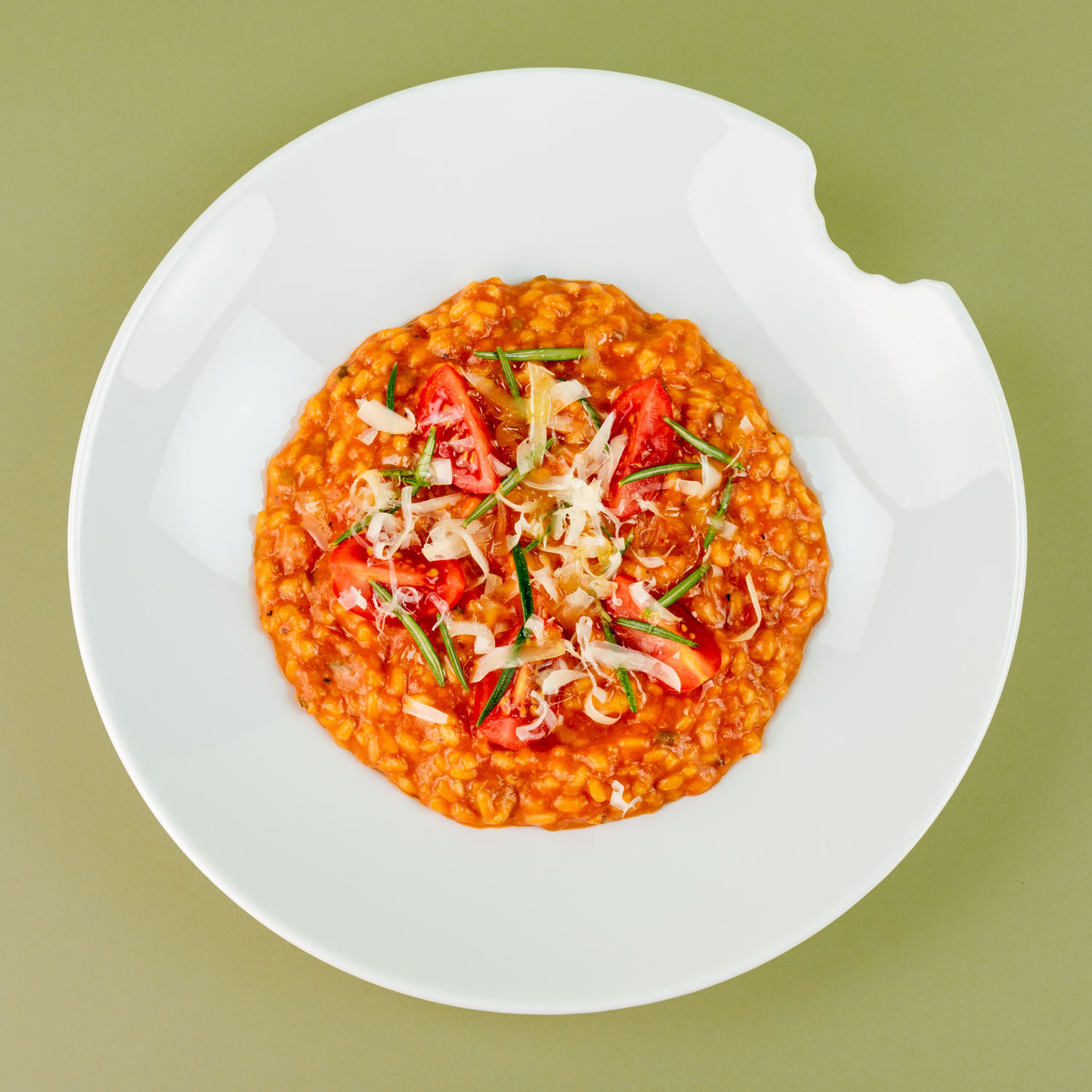 RISOTTO WITH TOMATO AND ROSEMARY
Carina Zimmermann has gifted us this fast and ultra-tasty risotto to really make sure you leave the foodie followers at your table with the right impression. After one taste, your friends will see you in a completely new light as pure awe and wonder wash over their faces. Even more proof that you don't need to graft all day in the kitchen to make extremely tasty meals! Add a little salad on the side and BOOM, hero status unlocked!
CAULIFLOWER PUREE WITH EDAMAME BEANS, PEANUTS AND WAKAME
It's still not clear today how Martino Stirn came up with this sensational combination. Perhaps he had a moment of enlightenment and chose to bring this recipe into the world instead of predicting the lottery numbers. We're just happy he made this decision! This dish is a real taste explosion in the mouth, and the different textures leave you wanting one thing only: more!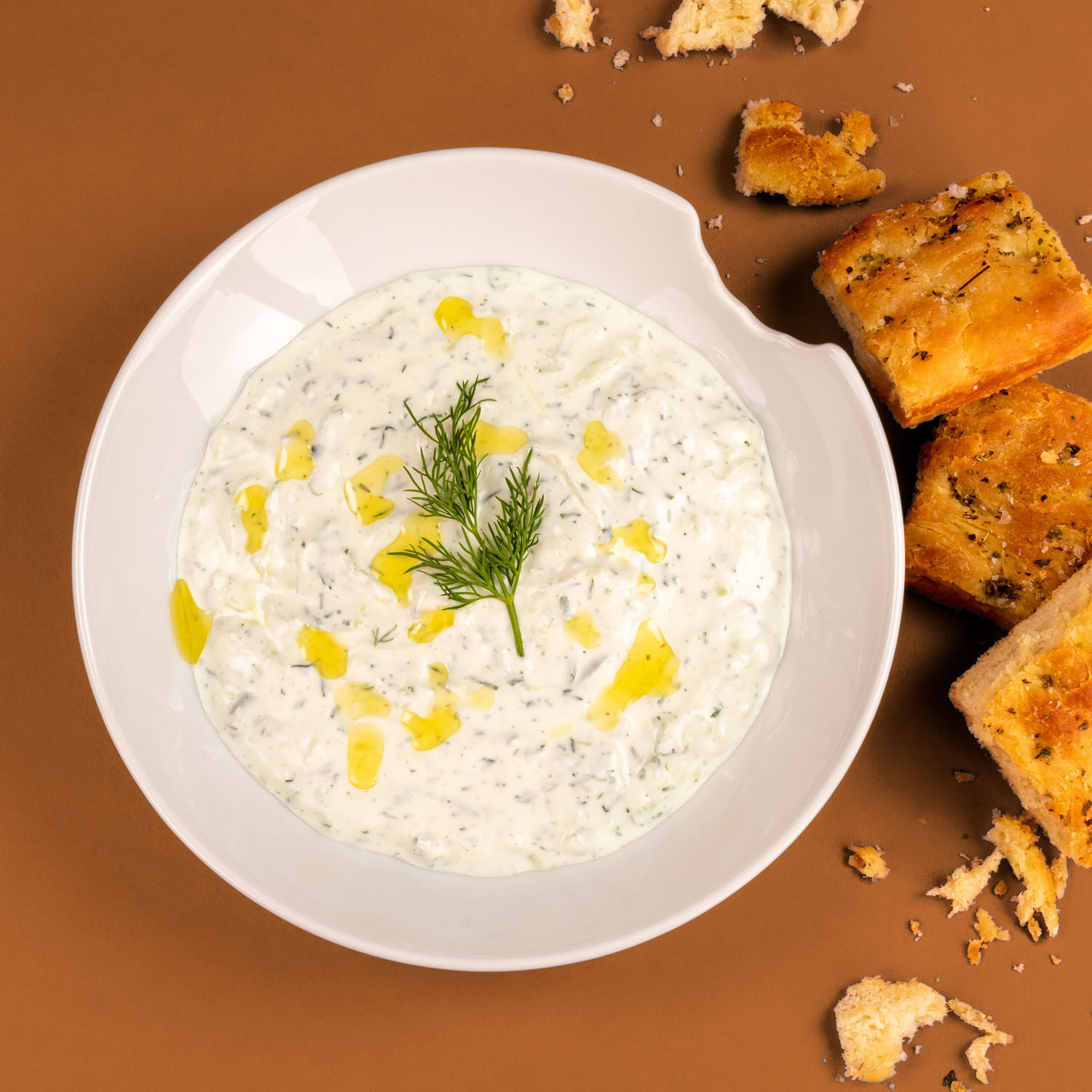 TZATZIKI WITH OREGANO FOCACCIA
Amadeus Kompenhans discovered this ultimate recipe for a classic while excavating the Acropolis, thus proving that this dish drove a whole nation to become an international power. No wonder that this dish is so addictive! With homemade oregano bread, this meal could see you through the next few years very well!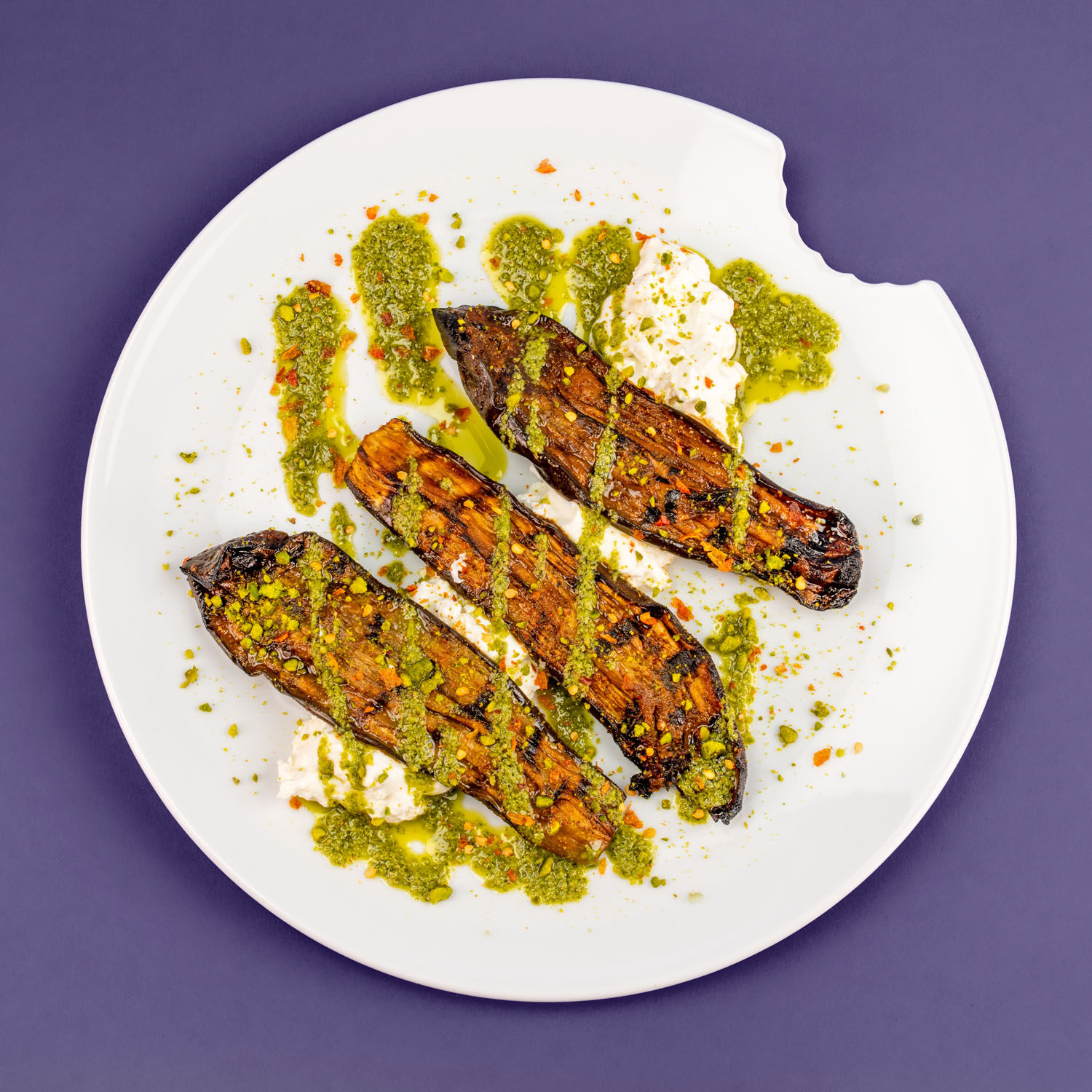 AUBERGINE SPEARS WITH CORIANDER LEMON PESTO AND FETA YOGHURT
Timo Vieth is the one that came up with this triple umami monster: easy and quick to prepare, the roasted aromas of the aubergine swirl around your hypothalamus and shape your DNA and that of your descendants for generations. They'll be automatic gourmets! Served with a joyful pesto and spicy chilli flakes: hallelujah!